Here are a few success stories from customers hunting with our lead bullets. Thanks for letting us share in your successful hunts.
These were sent in by V. Mcneal about hogs he and his son took hunting
This boar was shot with a 30-30 at about 80 yards. The gt 150 grain hollow point dropped him at the shot.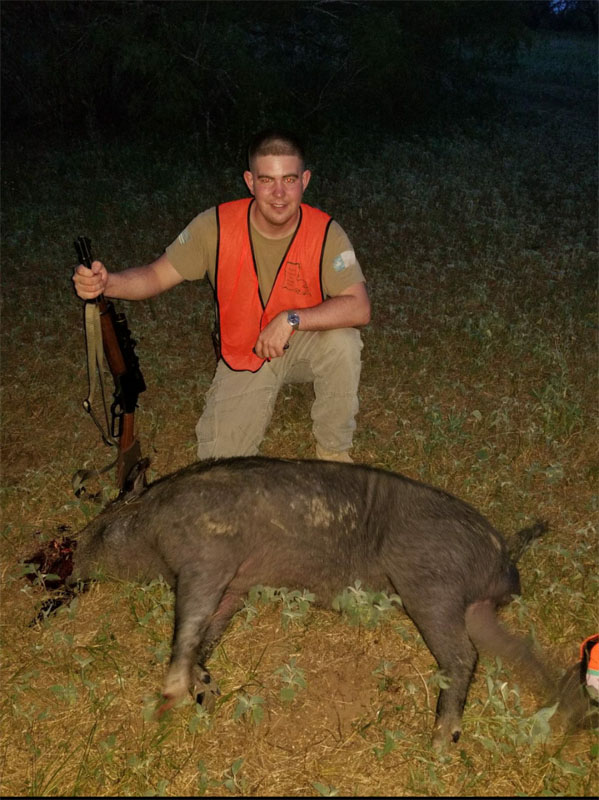 ---
This pig was shot from about 40 yards. Broke the shoulder on entrance, and stopped in the hide on the off side. Perfect bullet performance. Pistol is a s&w model 57 41 magnum. (note from GT Bullets: The bullet used is our 215gr HP for the 41 magnum)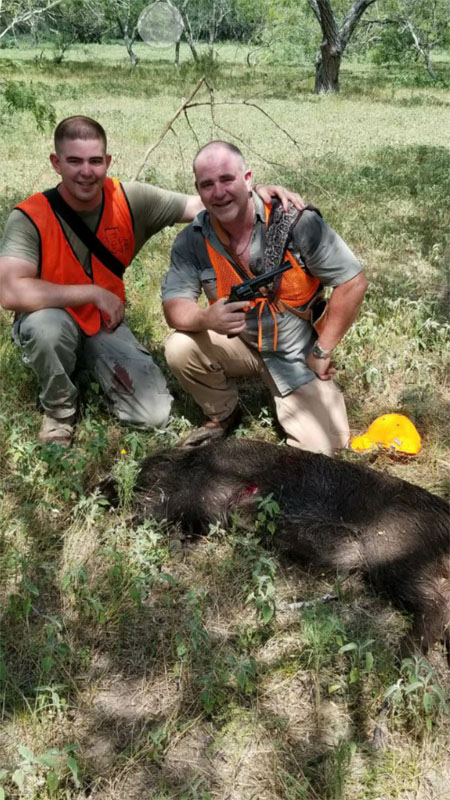 ---
Your 240 gr 41 caliber
Here is my 8 point with the recovered 240gr 41 cal GT bullet. Velocity was 1020 ft/sec from my 6-1/2 inch S&W

Bob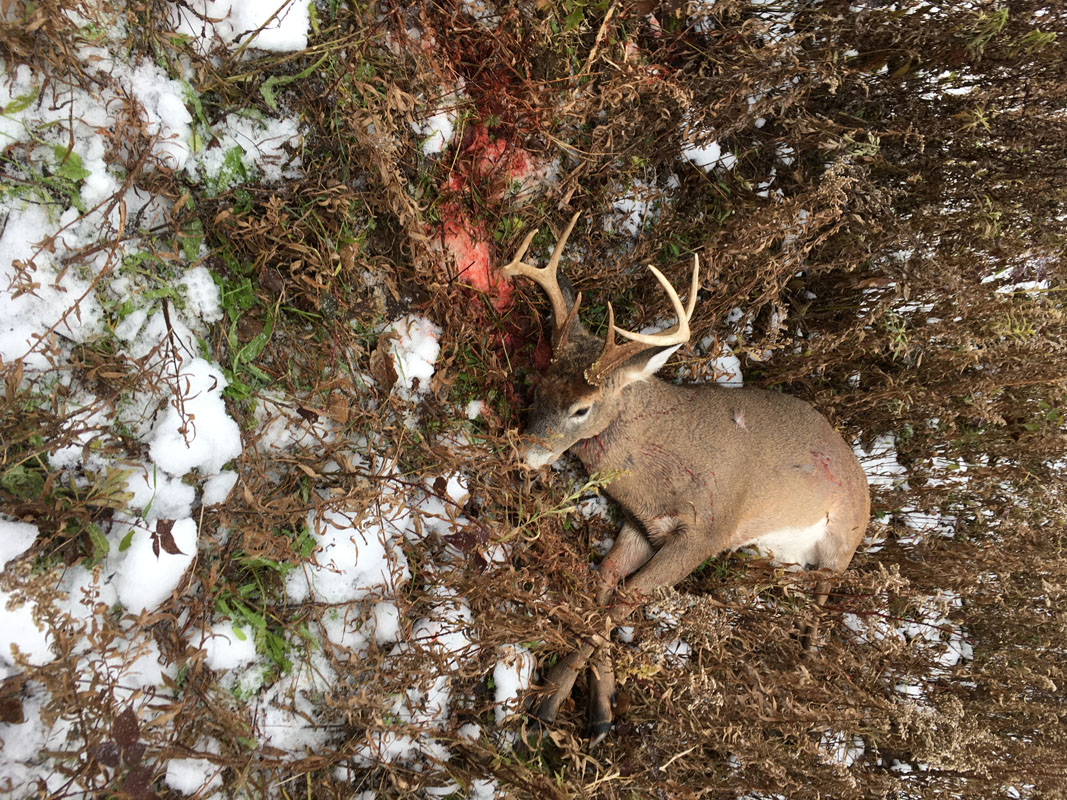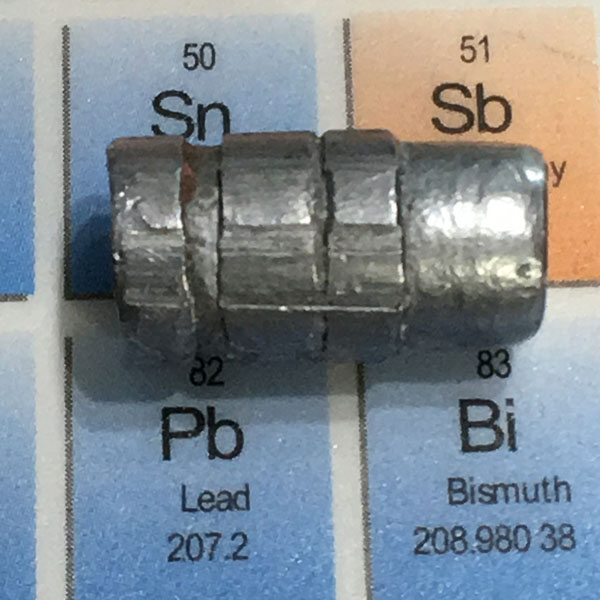 ---
This was sent in by Darrell P. for the 180gr HP 40 cal ans 160gr HP.:
Just wanted to say thank you for a great bullet! I shot this doe using one of your 180gn hp slugs out of my .401 Epox Badger at 850fps. She was 20 yards. The slug went through the heart, both lungs, left shoulder and stoped just under the hide. She looks small next to the long rifle. Dressed out at 135 lbs. since this kill, I have dropped down to your 160gn hp. I get a little better expansion. Darrell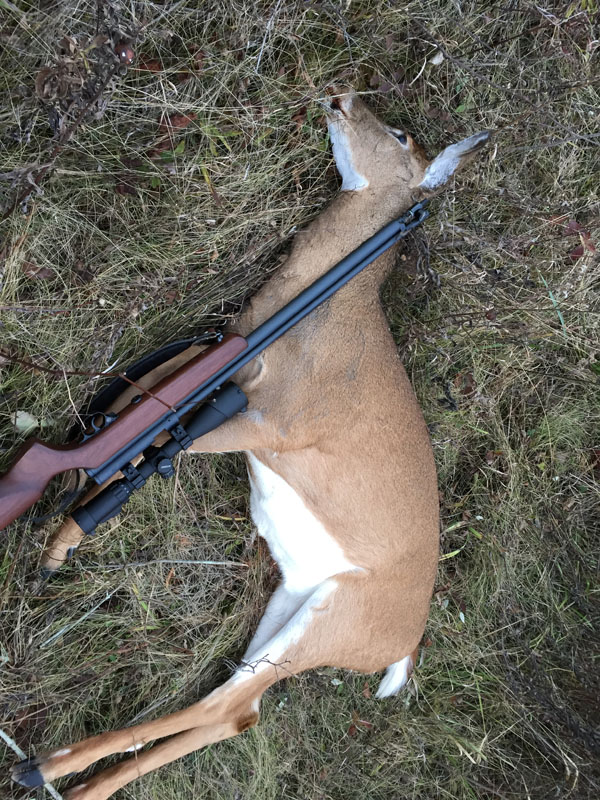 ---
More hunting success stories will be added as time permits. Want to add your story? Send us an email with your story and pictures.